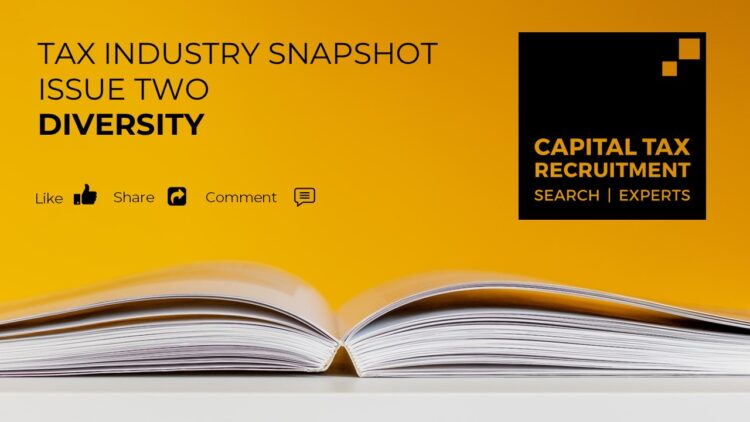 We surveyed and held focused discussions with our network of tax professionals across Commerce & Industry,  Financial Services and Professional Services to gain specific insight into how both clients and candidates feel about diversity in the tax industry.
Key Findings
Of the 3000 partners at Big 4 accountancy firms in the UK, just 11 are black representing less than 0.4% of the talent pool.
There are 800 partners at Magic Circle law firms in the UK, and just 6 are black representing less than 0.8% of the total talent pool.
Just 3.4% of FTSE 100 CEOs, CFOs and Heads of Tax are from a Black, Asian or Minority Ethnic (BAME) background.
In light of official national statistics showing that 14% of the UK population is made up of individuals from a BAME background and with 3.3% of this demographic being black it's no surprise that the above statistics coupled with the recent high profile Black Lives Matter movement has pushed diversity and inclusion to the top of many organisations list of priorities to address or re-evaluate.
93% of respondents in our survey confirmed that their organisation has a diversity & inclusion policy in place.
Only 12% felt that the policy was being actioned through specific and measurable goals.
82% of respondents felt that visibility and execution of a diversity policy through timebound and measurable goals was the key driver for positive change in their respective organisations.
57% of tax professionals surveyed think that their companies should be more diverse.
77% of respondents said that they would consider a potential employer's brand before applying for a tax job at that organisation.
72% of respondents said that they would be much more likely to join a company when they have interacted with a member of their own gender or ethnic background through the interview process.
If you would like to discuss our findings in more detail or receive a free copy of our detailed report that includes guidance on embedding diversity into your recruitment processes please feel free to contact:
Author: Graham Young    
Tel: 020 3826 8832  
Email: info@capitaltaxrecruitment.com